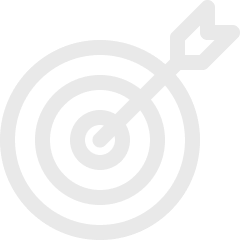 Our Mission
"I want to deliver happy, healthy and lasting smiles"
- Dr. Kevin Shim
Conservative Dentistry! Dr. Kevin Shim is a big believer in efficient dentistry and improving your oral health with the most effective and least invasive techniques. Your comfort and satisfaction! We want your visits to Premier Gresham Dentistry to gear towards a spa-like experience for your oral health rather than something you dread. We understand some patients may be anxious so we always have options.
Dr. Kevin Shim
Dr. Shim grew up in Santa Rosa, California and has lived in the Portland area for over a decade. He received his Bachelor of Science degree in biochemistry from Pacific Union College and earned his Doctor of Dental Surgery degree from Loma Linda University. He opened the doors to Premier Dentistry in 2005 and gathered a team just as competent, passionate, and caring as himself. His goal was to create a practice that covers all oral care needs. Premier Dentistry was built and equipped for general dentistry, oral surgery, implants, endo, full mouth reconstruction, dentures, all specialties are covered. Dr. Shim's vision for Premier Dentistry is to get patients' mouths healthy and leave them with bright smiles.
Dr. Kevin Shim is a believer in personalized care. He listens to what patients have set as their smile goals and balances it with what they need for their oral health. He also emphasizes on educating patients on their treatment and at-home-care.
Dr. Shim also extensively attends continuing education courses. It not only improves his skills but keeps him current, engaged, and excited about dentistry. He feels very blessed to be practicing in the information age, where new techniques and materials are quickly evolving and improving. He loves technology, and he tries to incorporate as much as possible into his practice for a better patient experience.
"Premier Dentistry was built on the foundation of getting our patients' mouths healthy so they can focus their time, energy, and money on things that make them happy. My patients aren't in constant need of root canals, crowns, or implants. We try to minimize the need for such procedures with preventative care." – Dr. Kevin Shim
Kelly
Registered Dental Hygienist
I'm passionate about oral health and helping my patients develop their healthiest, happiest smile. The memory of my father, former NFL player Dave Stief, inspires me to teach people about the risks of oral cancer. During a patient's visit, I talk with them about their mouth and how its health affects the rest of their body. I especially like working with our adolescent and special-needs patients, providing a positive dental experience, and helping others overcome dental anxiety.
My husband Craig works for the Gresham Fire Department. We share our home with our well-loved rescue dogs, Rudy and Jasmine. I enjoy cheering for the Ducks, Cardinals, Redskins, and Craig's Dallas Cowboys.
Aimee
Registered Dental Hygienist
I have wanted to be a Dental Hygienist since I was 10 years old and still feel like I am working my dream job. I graduated with my Bachelor's of Applied Science degree as a Registered Dental Hygienist from Pacific University in 2012. I love serving the wonderful people in the Gresham area. Getting to know my patients and helping them achieve their oral health goals is my favorite part of my job.
I am married to my favorite person, Sean and we have two fun little girls- Parker June and Weslee Monroe. We are very involved with our local church and are a family that loves tropical vacations, spending time outside with our dog, Mylee and we love sports- Go Blazers, Go Beavers and Aimee's Green Bay Packers.
Chelsea
Registered Dental Hygienist
I absolutely love dental hygiene! My favorite part about my career as a hygienist since 2012, is getting to personally know each patient and helping them with their oral health needs. I strive to be the best I can be to make people feel comfortable and happy to get their teeth cleaned. I absolutely love this amazing dental team and couldn't be happier to be a part of it!
My family and I recently moved to Oregon and are happy to call this gorgeous place home. We love to go camping, spend time with family, and play outside all day with our two boys. I couldn't be happier during this time in my life and I am enjoying every minute of it!
Onesimo
Expanded Functions Dental Assistant
I enjoy helping a wide variety of people in such an amazing and diverse community. My goal is to help support our patients in any way throughout the entire process of their treatment at Premier Dentistry. We strive to make each dental visit as comfortable as possible so that every individual can have a positive experience at our practice.
I currently live in Portland but enjoy travelling throughout the entire west coast. Tyler and I spend our free time with family, friends and our dog Ruca.
Susie
Expanded Functions Dental Assistant
I love meeting new people, getting to know them, and hearing each person's life story. We serve an amazing community and it's wonderful to help friends and neighbors develop healthy smiles! I support patients during visits: prepare them to see the doctor, explain what will happen, and answer their questions. Sitting chairside, I help the doctor with the procedure while talking with our patient. I also keep our office clean and organized.
When I'm not working, I enjoy time with my friends and family, especially my husband, Chris. We enjoy hiking, backpacking, and camping. I have two cats, Khloe and Sophie and dogs Brutis, Toby and Penny.
Erica
Front Office Manager
I enjoy meeting our wonderful patients and their families. I know going to the dentist can be stressful for some people and I'm here to make it as easy as possible. It's my pleasure to answer questions, help with paperwork, and review financials. At Premier Dentistry, we believe everyone deserves a healthy smile that makes them happy; I'm glad to be part of making those smiles happen!
My weekends are spent watching sports and rooting for the NY Yankees and the Oregon State Beavers! In my free time, I enjoy fishing, hunting, skiing, traveling, cooking, and sewing!
Sarah
Scheduling Coordinator
As a Scheduling Coordinator, I love meeting and interacting with all of our patients and watching their smiles transform throughout their treatment. I truly enjoy serving our patients and trying to make each appointment as pleasant as possible for them. Our team at Premier Dentistry is more like a family, and it is our goal to make our patients feel like they are part of our family as well!
Outside of work, I am married to my best friend and blessed to be a mom to an amazing little girl, Leah. In my free time, I enjoy camping, traveling, horseback riding, and spending quality time with my friends and family.
Emmily
Scheduling Coordinator
I believe first impressions are everything! That is why I love working the front desk as a scheduling coordinator. I truly enjoy and am passionate about greeting every patient with a smile and starting up friendly conversation to make you feel as comfortable and welcome as possible. Whether your calling our office or walking through the doors, I will always greet you with a smile!
My favorite things to do on my pastime is anything spent with my husband and two little girls. We love the outdoors and taking our tiny cozy trailer out camping any chance we can get. My husband and I are hoping that one day our favorite hobby of fly fishing will become both of our girl's favorite hobby as well.