Dental Implant
Top-Notch Dental Implant Treatment
Dr. Shim is a highly trained dental implant specialist in Gresham, Oregon. Utilizing decades of experience and cutting edge methods, Dr. Shim's implants ensure longevity and reliability. At Premier Dentistry only the most updated methods of implant procedures are used. This allows a planned out method that will promote efficiency and guarantee procedure success.
As a leader in providing successful dental implants, Dr. Shim is sought after to attend lectures and seminars to discuss the methods he and his practice utilize that produce such amazing results.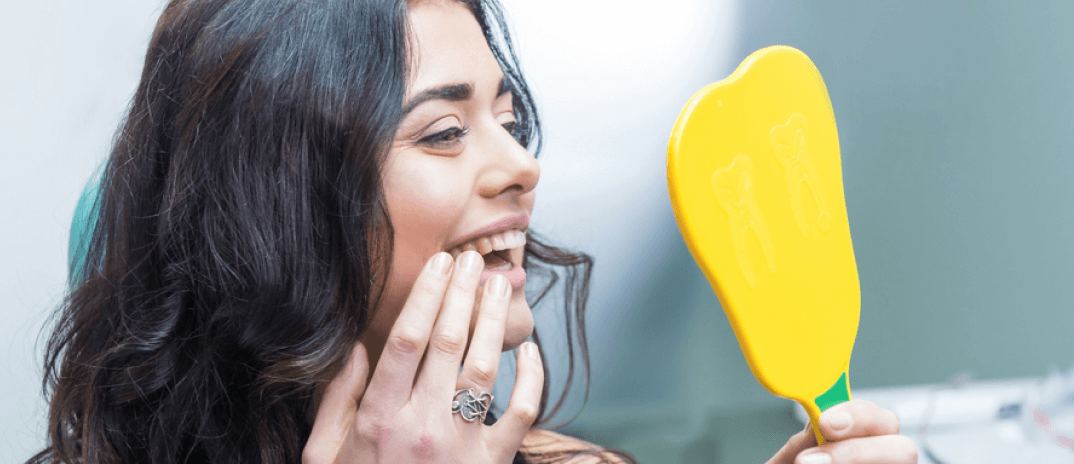 Dr. Shim's training and experience allow him to put together the full view picture of your mouth's aesthetics and function.
– Implant Consultation
To evaluate your candidacy for an implant and to come up with the best treatment method, Dr. Shim will meet with you to review your dental and medical history. During the consultation, The doctor will learn more about your lifestyle and evaluate your goals for oral health. This will allow the doctor to present to you the best treatment plan which aligns with your dental goals. This is also the point where you can ask all your questions and concerns regarding dental implants.
Options
Dental Implant Treatment
Dental Implants are game-changers that can help patients with a single tooth or a full-mouth restoration.
Replacing a Single Tooth.
All dentists agree that implants are the best option to replace a missing tooth. Implants provide that natural feel that teeth have and with proper care can last a lifetime.
Replacing Multiple Teeth.
When dealing with multiple teeth, there are several treatment methods. Depending on the number of missing teeth, the options include multiple single dental implants, implant-supported bridges, or implant-supported partial dentures.
Replacing All Your Teeth.
Whether you're missing all your teeth or have teeth that simply cannot be saved, Premier Dentistry has a solution for it. Implant-supported dentures, fixed implant-dentures, or multiple implant-supported bridges will be the approach to go with.
Options
Options for Missing Teeth
Implant-Supported Dentures
The reason patients hate dentures is how they slip and require adhesive. They also affect the way you speak and eat. You can say goodbye to all these issues with implant-supported dentures! These Dentures will be fitted with snaps that attach to the implant posts. They can be stabilized with as little as two implants per arch. Implant-supported dentures will provide the exact feel and look of your real teeth!
Fixed Implant-Supported Dentures
These dentures emerge naturally from your gum line to avoid covering your palate and to allow a natural sense of taste. Fixed dentures are cemented or screwed into place to provide that natural and stable feel of teeth.
An additional benefit of implant-supported dentures is the deterring effect they have on bone loss that provides a "facelift" by returning the natural lower face proportions.
Implant-Supported Bridges
The most life-like teeth options you can get for multiple missing teeth or all missing teeth are implant-supported bridges. The flexibility they provide will lead to the most natural chewing capacity. In the case of all teeth missing, Dr. Shim will place four three-unit high-quality bridges onto eight dental implants per arch.
When are Dental Implants the Right Solution
Anyone missing a tooth or a range of teeth (given that they are in general good health) will benefit from dental implants. The only considerable cases are if the patient is a smoker or has diabetes which can affect the success rate of dental implants. That being said, there are very limited situations where the option of dental implants are completely out of the question. One important thing that is crucial to having a successful dental implant procedure is the quality and quantity of bone that is required to secure the dental implant. However, at Premier Dentistry, by using the most advanced methods and technology we are able to use bone grafting techniques that will make Dental Implants possible for most candidates.
Method
The Premiere Dentistry Implant Method
At Premier Dentistry, the treatment plan will be catered to the patients' unique needs, desires and budget. This will be discussed at the patient's initial consultation with Dr. Shim. In some cases, extractions, bone grafting, implants, and temporary restorations can be placed on the same day.
The Planning
This first step to planning out the procedure is for Dr. Shim to evaluate the CT scans. Using this highly detailed imagery Dr. Shim will find the densest bone and fabricate surgical guides to optimize the exact location the implant will be placed. This pre-planning stage will allow Dr. Shim to select the correct location, size, diameter, and angle at which the implant will be inserted. By going through each of these steps, the implant procedure will be very precise and with a boosted success rate. The planned out method will also allow preparedness. So much so that in some cases, it will allow the procedure to be conducted in just one day at the comfort of Dr. Shim's great office.
Bone Grafting & Sinus Lifts
In the case where there isn't sufficient bone to support the implant, Dr. Shim will use a series of advanced bone grafting techniques. This method will provide sufficient bone strength and density for an implant to be fused on the jawbone. In some cases, the sinus cavity can "fall" into the area where the jawbone used to be and was reabsorbed due to missing teeth in the back of the jaw. To provide the support required for the implant, Dr. Shim will lift the patient's sinus and augment the upper jawbone.
Extractions
In some cases where the tooth can't be salvaged, Dr. Shim will extract the tooth using a combination of traditional surgery and lasers so that the socket of the tooth remains preserved. The implant will be placed immediately to reduce the bone loss that is caused when a tooth isn't there to stimulate bone growth. By placing the implant immediately, the need for bone grafting may be eliminated. It can also limit the appearance of other complications such as collapsing facial structure.
Keeping You Comfortable
At Premier Dentistry, the patient's comfort during the procedure is an important priority. Communication with the patient is consistent to provide reassurance and if needed there's always the option of sedation. The majority of dental implants that Dr. Shim performs is done via local anesthesia that has proven to have complete comfort for the patient. If the patient is too anxious, oral sedation will help relax the candidate into a "twilight sleep". While on sedation, the patient will simply not feel any pain but will remain completely conscious and able to respond to questions.